Did You Know How Quickly Standing Water can Damage Your Lafayette Home?
12/6/2018 (Permalink)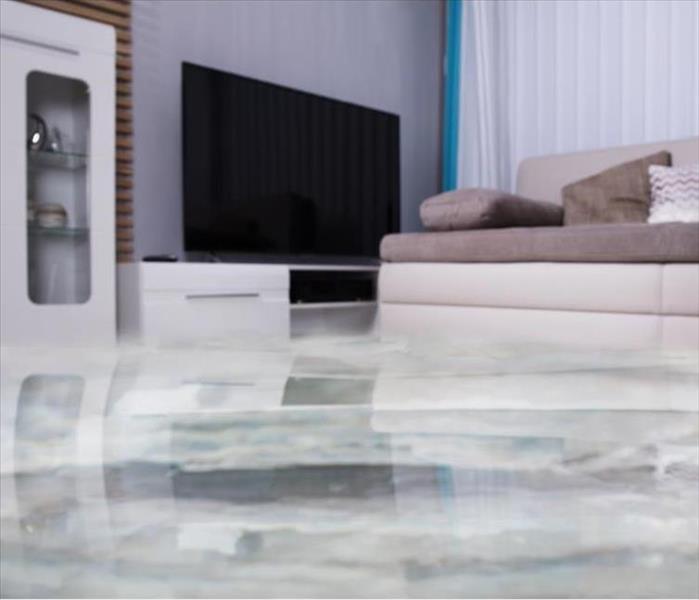 Stagnant water can destroy both the structure and the contents of your home. Plus it can facilitate mold. Contact SERVPRO right away.
Immediate Recovery for Water Damage in Lafayette Homes
When disaster strikes your Lafayette home, it can be challenging to see how quickly construction elements and furniture can become adversely affected. With water loss incidents, these elements begin to absorb the spreading water almost immediately, saturating through the material. Often only after a single day, elements like drywall can begin to swell and bloat, distorting the material to the point where it can no longer get salvaged by even the advanced techniques of our restoration team.
Among the gravest of concerns for Lafayette homeowners facing water damage in their home is the spread of this damage throughout the property. Many situations can remain isolated and localized with the right preventative actions by experienced technicians at an early stage. If allowed to persist, the cost and time to restore your home continue to grow. Our SERVPRO professionals have proven mitigation tactics to limit the spread of this damage and to assess and preserve construction materials that have already become saturated.

What makes our franchise a wise decision in the face of an emergency like this is our highly-trained technicians. You want a team of technicians with the experience and knowledge to protect the damaged materials and contents of your home right away. The extensive training required to obtain IICRC certification in water restoration and continued educational opportunities provide our customers with skilled professionals able to save them money and time with restoration work.

Our SERVPRO team is also available 24 hours a day to help you avoid the possibility of allowing substantial damage to occur to drywall, flooring, and other materials throughout your property. With a fast response like our trained technicians provide, we can put our advanced technology to work to begin removing the moisture from the affected areas, effectively preserving many of the at-risk surfaces and preventing secondary effects like mold growth from starting.

Water damage can occur from several sources, but overcoming it requires skill and fast response time. Our SERVPRO of Lafayette emergency response team is available 24/7 to help you clean up the mess. Give us a call today at (337) 269-6332.

Click here for more about Lafayette.