Learn The Most Important Step To Take After Water Damage In Lafayette
2/19/2019 (Permalink)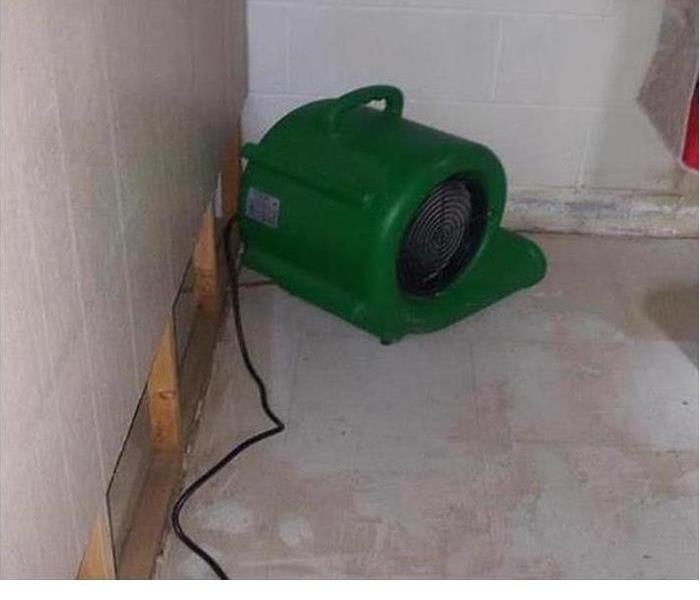 Our technicians have the right equipment to handle rapid drying to avoid more damage from occurring. Call our team today we are available 24/7.
How Calling SERVPRO Early Saves Money On Water Damage Restorations in Lafayette
You should never hesitate to call a professional damage mitigation service after your home in Lafayette takes on water damage. Time is of the essence when handling floods and other water disasters in the home, and the faster a company like SERVPRO can arrive on the scene to handle the situation, the less time and money it should take to restore your home later on. Here is a quick overview of what you can expect from a fast call to and response from SERVPRO.

Rapid Drying
One of the most important steps in dealing with water damage to a Lafayette home is to remove any excess water and dry out the affected area. By removing water quickly, we can stop damages that happen over time from progressing any further and stop many of the most severe problems from arising. When we arrive quickly, we can immediately begin extracting any standing water in the building and bring in air movers to create powerful air currents that dry out your home to industrial standards of speed and thoroughness.

Preventative Measures

While all SERVPRO technicians are trained to handle mold infestations if they begin to grow in your home, we can often avoid those problems entirely through the use of preventative measures such as sanitization through UV ray projectors and anti-mold agents. In some cases, we may also be able to identify structural deficiencies and correct them before they become more serious problems.

Early Restorations

Sometimes, especially in cases of light to moderate damage, we can begin restorative processes almost immediately after the drying process finishes, or even while it remains ongoing. Starting restorations early allows us to minimize the time and resources used during this critical step in the recovery process, saving you money and reducing the length of time we spend in your home.

SERVPRO of Lafayette knows just how challenging it can be to handle a water damage crisis on your own. Call us for help 24/7 at (337) 269-6332.

For a complete list of all the pets available in your area for adoption click here.