Mold Cleaning Standard: Does One Exist?
12/14/2020 (Permalink)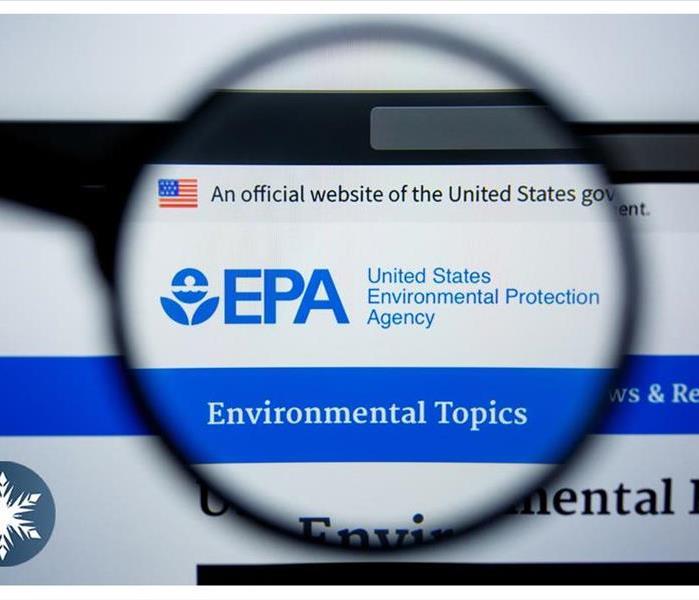 The Environmental Protection Agency, or EPA has a set of guidelines called Mold Remediation in Schools and Commercial Buildings
Are There Mold Standards?
Mold has a foothold in every building, regardless of whether there is visible growth or not. Businesses are just as vulnerable to the incursion of the ubiquitous fungus as any other structure. Because mold can over time degrade just about any construction material, thus posing a risk to the structural integrity of buildings, business owners who discover mold generally contract with a professional restoration and cleanup company in Lafayette, LA, to do a full mold clean. It is impossible to completely remove black mold and other molds, so how do these professionals determine if they have completed their job?

EPA
The U.S. does not currently have set federal mold standards or codes for remediation in buildings. However, the Environmental Protection Agency, or EPA, has a set of guidelines called Mold Remediation in Schools and Commercial Buildings. The recommendations in this are currently accepted as the standard for commercial buildings, though they are not regulations. It specifies worker protection for three action levels for clean water mold growth:
The affected area is less than 10 square feet
The affected area is between 10 and 100 square feet
The affected area is greater than 100 square feet

It also provides counsel on different cleaning techniques and other relevant information.

OSHA
While the EPA documents are popular, they are not the only ones used. The Occupational Safety and Health Administration, or OSHA, has a set of personal protective equipment and work practice suggestions for mold cleanup. These may also be used by industry professionals when handling commercial buildings.

IICRC
The non-profit Institute of Inspection, Cleaning and Restoration Certification, or the IICRC, is in charge of certification for the cleaning and restoration industry. Not all states require certification for mold remediation, but many do. The "IICRC S520 Standard for and Reference Guide for Professional Mold Remediation" (whichever edition is most recent) is its standard for mold remediation.
Though the federal government has not released official mold standards, there are guidelines to adhere to. These guidelines are released by trusted organizations like the EPA, OSHA and the IICRC and are usually followed by professionals.